Architecture
•
Visualisation
Residential
Young Street
A rare opportunity to design a new building on the edge of one of London's oldest squares
Kensington & Chelsea / London
Overview
21 Young Street forms one half of this collaborative project with Grainger, the developer, to realise the full potential of two underutilised car parks that span the Royal Borough of Kensington and Chelsea, from the leafy Conservation Area of Kensington Square to the vibrant retail hub of the King's Road.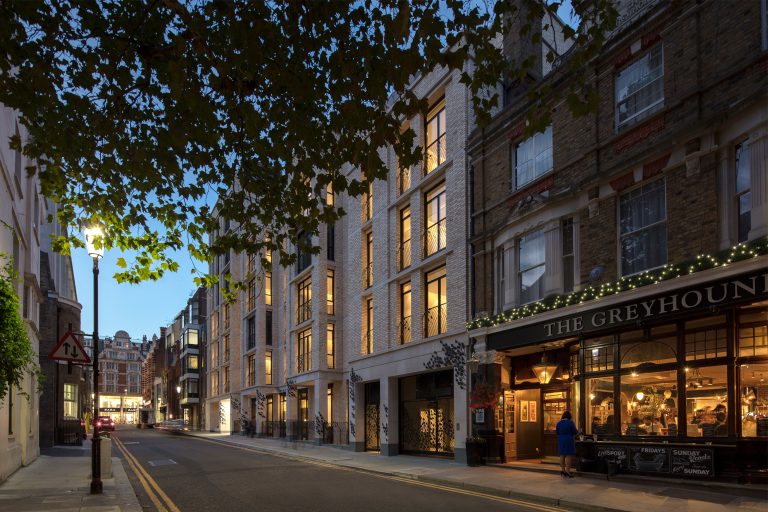 The former 1960's car park at 21 Young Street presented a rare opportunity to design a new building on the edge of one of London's oldest squares. The development was designed to transition between the domestic scale of the listed residences around Kensington Square and the civic scale of Kensington High Street, whilst responding to its immediate context of the adjacent Grade II listed Greyhound pub and the Grade II listed Barkers department store opposite.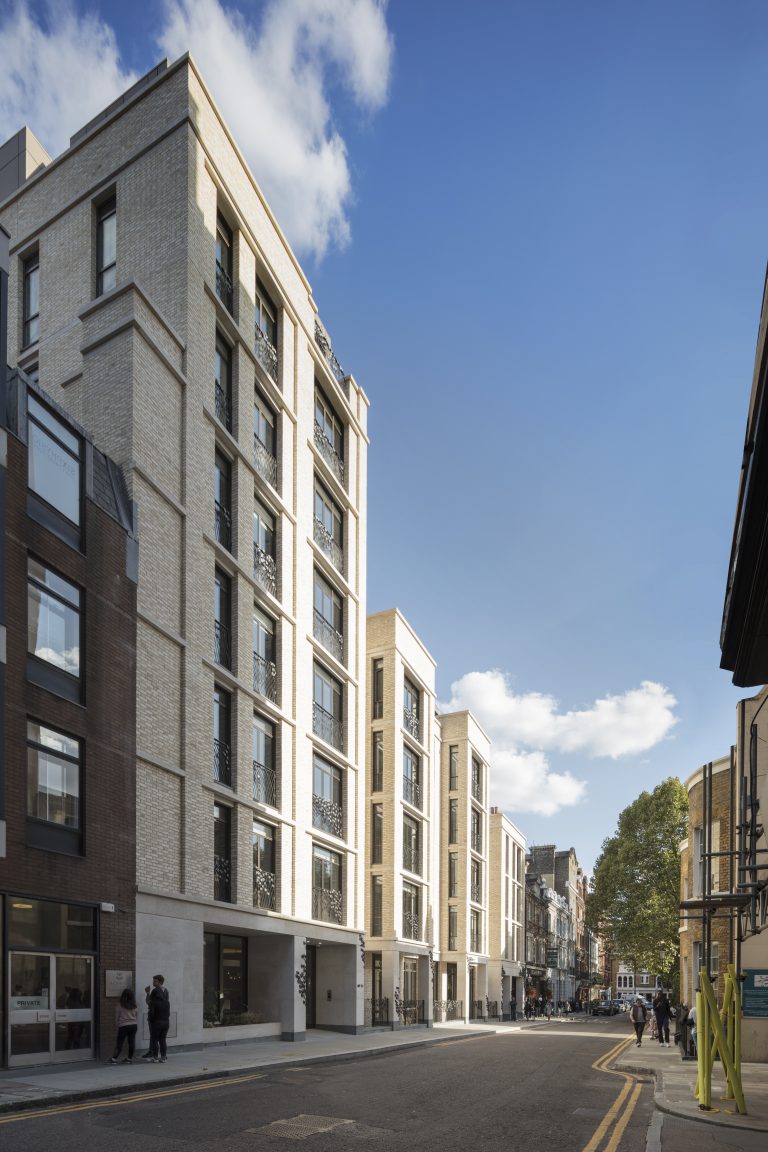 Rising from five to eight storeys along Young Street, the elegant brick building with stone detailing prioritises vertical proportions, articulated with projecting bays. There is a subtle indication to the hierarchy of floors with grand stone marking the activity at ground floor and horizontal banding expressing the penultimate floor. The upper floor appears subservient to the main building, behind a defined parapet line, set back and material change, an approach inspired by the traditional mansion block of Kensington Court.

The 53 private apartments, penthouses and family mews houses are complemented by a residents' gym, library and private cinema, all accessed via a double-volume entrance and feature staircase.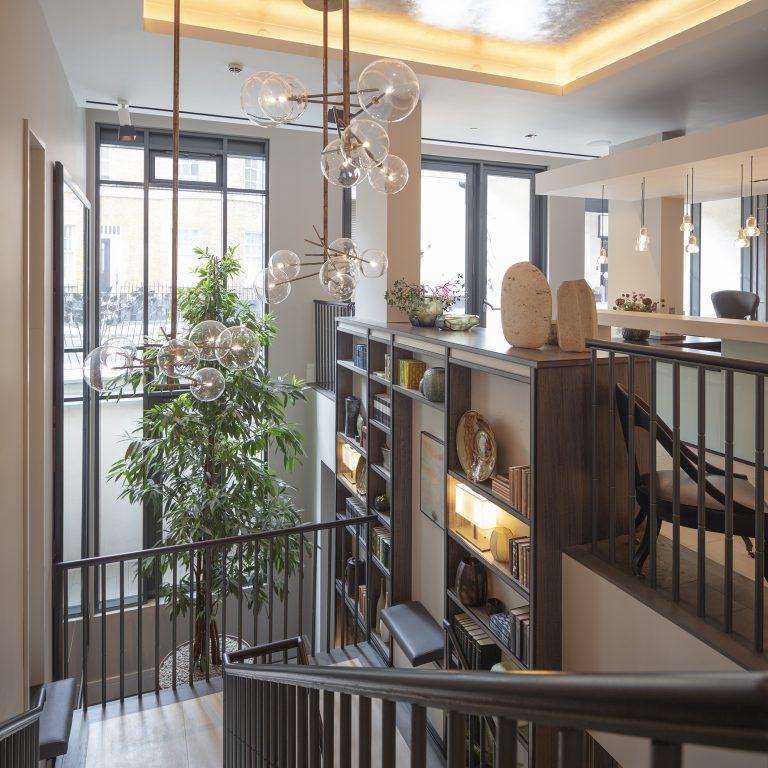 Collaboration with jewellery designer Shaun Leane
Influenced by the greenery of Kensington Square, a strong concept from the outset was to create a visual link from the street through to the shared landscaped courtyard at the heart of the development.  In collaboration with Futurecity, a competition was held to commission public art for the building's façade that emphasised this concept. Shaun Leane, the internationally renowned designer famous for his pioneering and innovative approach to contemporary jewellery and for his work with Alexander McQueen, produced the winning design, entitled 'Arbour'. The intricate metalwork of the gates and balustrades, with bronze-cast leaves that dissipate as they 'blow away in the wind' from Kensington Square, across 21 Young Street and towards the high street, work gracefully with the architectural design.