Architecture
Residential
•
Build to Rent
Southall Sidings
Connecting communities in Southall through Build to Rent
Ealing / London
Overview
The vision is a Build to Rent community that connects existing neighbourhoods and the vibrant high street to the north of the railway with future developments to the south.
The 460 homes are accommodated across a series of contextually-designed buildings; four storey courtyard buildings line Park Avenue to blend in with the existing built environment and enhance the public realm, whilst taller buildings, which are up to 16 storeys, have been sensitively placed away from the road towards the railway.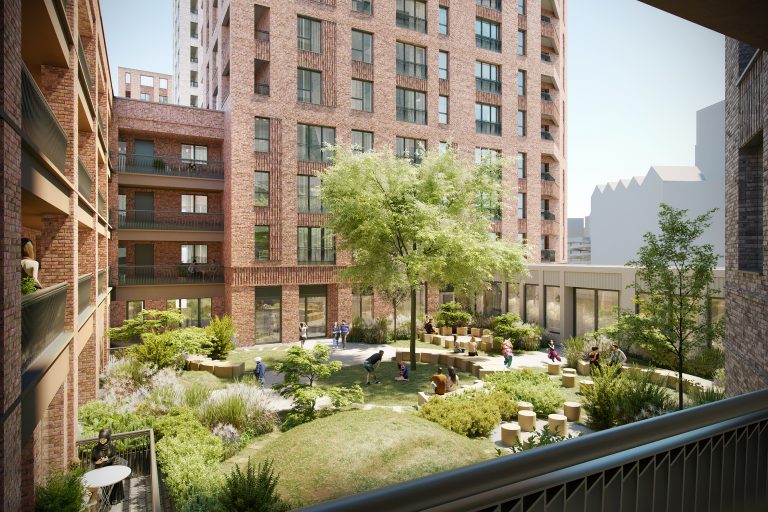 All buildings are connected with a continuous link to create an inclusive development. This generous amenity spine acts as natural wayfinding through the scheme with residents' break-out spaces integrated within a cloister-like setting, overlooking landscaped courtyard spaces below, and linking to on-site amenities synonymous with the Build to Rent ethos, including a lounge, workspace and a gym, to cater to modern lifestyles while creating a strong community within the development.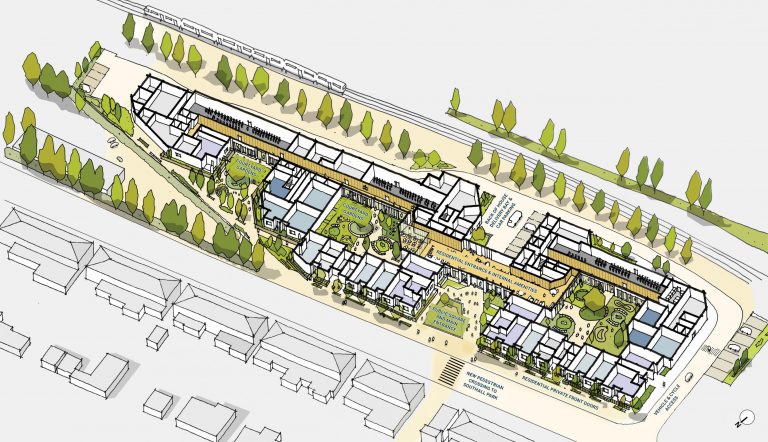 The streetscape along Park Avenue will be vastly improved with front doors to homes and gardens set beyond a generous pavement and a new line of mature trees. The new entrance square is set between two courtyard buildings to be discernible from the station approach and to directly link with the popular Southall Park to the north, one of the key design generators. A new pedestrian crossing is proposed across Park Avenue to further enhance this connection and encourage more sustainable ways of travelling.