Architecture
Residential
Church Walk House
New homes nestled into a mature landscape
Barnet / London
Overview
This residential development comprises four houses and 31 apartments nestled into a mature landscape on a sensitive site in Barnet.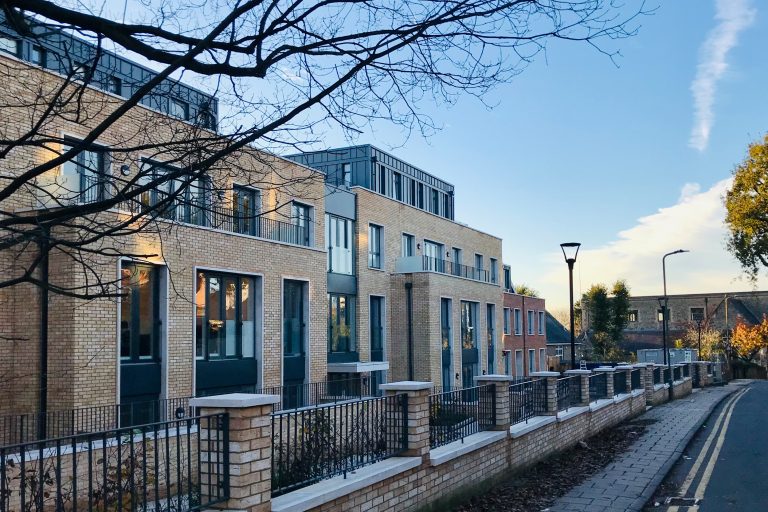 Two and three storey houses at either end of the site bookend a three-storey apartment building. All houses and apartments benefit from private or access to a communal garden; terraces and balconies open out into the treetops; and three rooftop pavilions contain five duplex apartments that offer panoramic views over North London.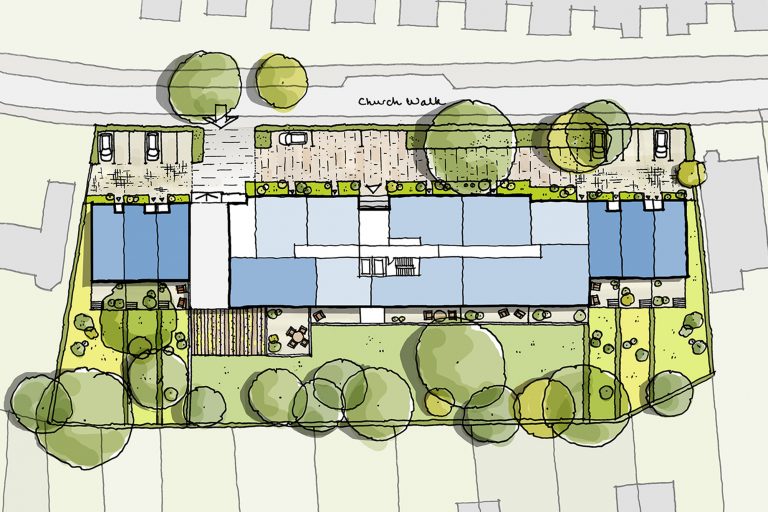 With all parking concealed at lower ground floor, and the buildings set back from the narrow Church Walk suburban road, the design enhances and maintains the existing street scene. The red and buff bricks reflect the local vernacular with slim stone surrounds and copings lending a sleek modern appearance. 
Due to the site's constrained nature, bound on all sides by existing residents, the project required extensive engagement with the local community and the construction team.