Architecture
Residential
•
Build to Rent
Leaside Lock
Living up to the Olympic legacy
Tower Hamlets / London
Overview
In one of the most significant regeneration schemes in London at present, Leaside Lock forms the first part of the collaborative masterplan in Bromley-by-Bow, delivering 500 new homes for the emerging area.
Flexible community facilities, affordable workspace and retail units designed around a new public urban square will create a thriving new cultural district and open up the site to the River Lea, transport links and neighbouring schemes.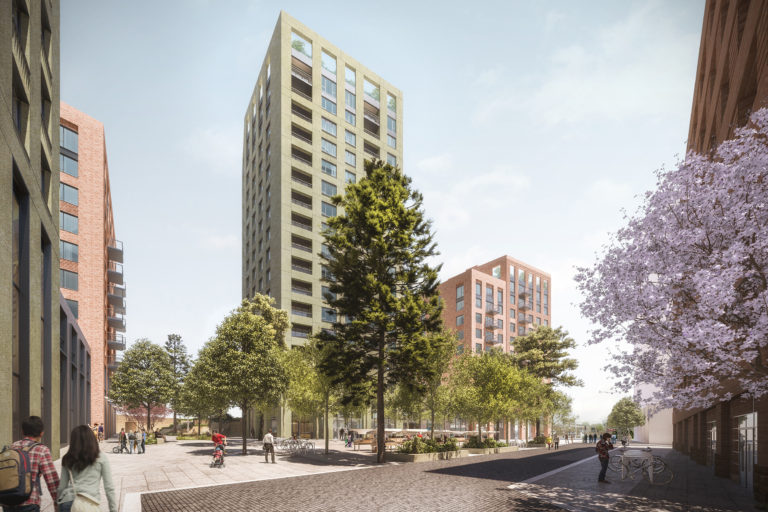 A collaborative approach
As the south west corner and first phase of the Bromley-by-Bow South masterplan, the vision is to create a gateway into the wider development. Assael collaborated closely with adjacent landowners and their design teams and key stakeholders, including the London Legacy Development Corporation (LLDC), to realise the vision of the outline masterplan. The LLDC Quality Review Panel offered their unreserved support for the proposals, commending the architectural design as "outstanding".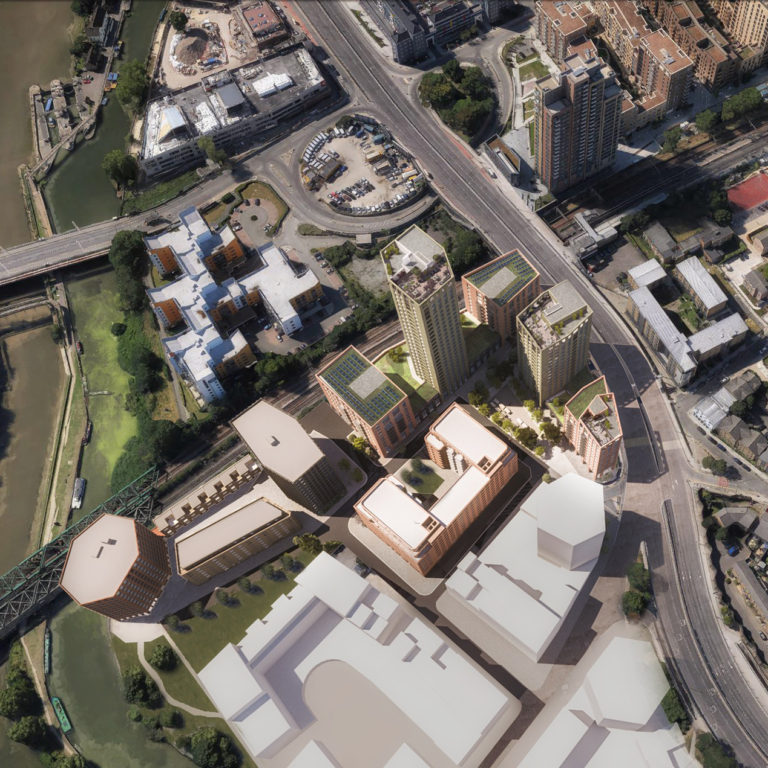 A new urban square
A key design objective has been to improve pedestrian movement through the site, along new streets and public spaces. A large tree-lined urban square will act as a community focal point for the development and has been designed to accommodate a variety of activities from pop-up markets to outdoor cinema screenings. Community and workspaces will front the square at ground and mezzanine level and will provide activity along key routes, connecting to the proposed High Street and Riverside Park.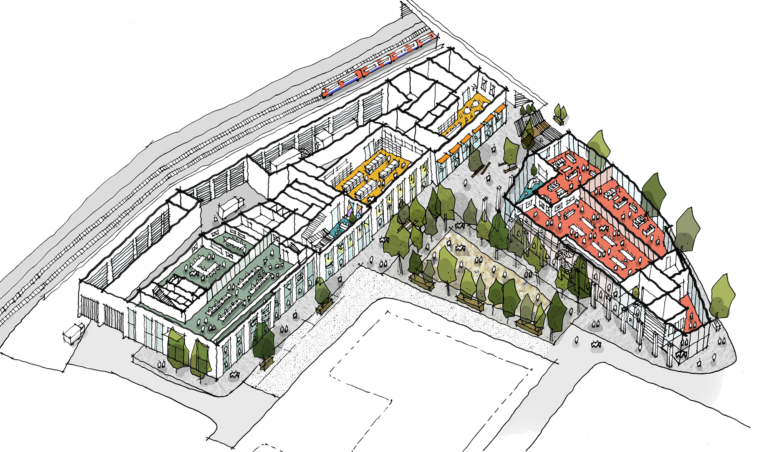 Family of buildings
Assael's design draws inspiration from former industrial buildings, the River Lea and the listed Three Mills Studios to create a simple, elegant and timeless residential typology.
The development includes two ten-storey buildings and one nine-storey building of red brick, and two taller buildings of 17 storeys and 27 storeys. The pale green large format pre-cast concrete panels on these taller buildings reflect the mossy tones in the tideline along the river edge whilst the red brick buildings reference the industrial buildings that were prevalent in the area. Both building typologies share similar elevational setting out principles, creating a cohesive collection of buildings with a strong 'family resemblance'.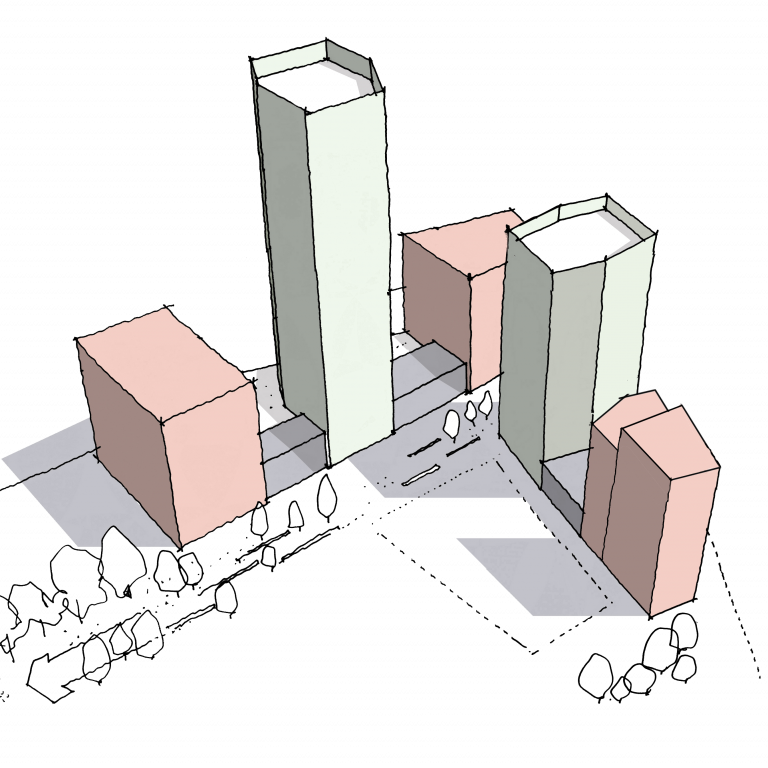 "Bromley-by-Bow is an area undergoing rapid change, so it was important for us to maintain a strong sense of community while delivering a significant number of high quality new homes in a well-connected central location. Offering a generous range of facilities and spaces for both the residents and the wider public, we look forward to continuing the vision around the Olympic legacy." Dominic Fryer

/ Director, Danescroft Land
Residents' amenity
The development aims to create a new residential community, and residents will benefit from a range of shared amenity spaces, such as a lounge, gym and rooftop gardens with panoramic views of London and the Olympic Park.