Architecture
Residential
•
Build to Rent
Old Brewery Gardens
Bringing a local landmark back to life in Manchester
Manchester / UK
Overview
This development forms part of the residential-led regeneration of the former Boddington's Brewery site in Manchester City Centre.
It will transform the site into a hive of activity with 556 new homes for sale and for rent, 40,000 sq ft of exciting commercial and retail space, and a range of residents' amenities including rooftop terraces and central gardens for use as an open-air cinema and outdoor yoga studio.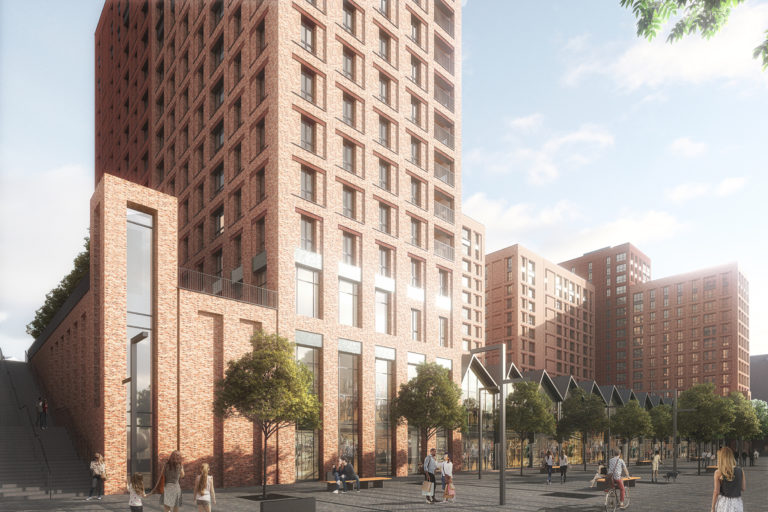 The design responds to the industrial red-brick character of the site's locality, separates the public and private activities by utilising the 10 metre level change across the site, and contributes significantly to the public realm. By improving access through the site to Manchester Arena and Victoria train station, and providing green spaces to bring a natural touch to the urban environment, Old Brewery Gardens is set to become a new go-to destination in Manchester City Centre.