Architecture
Residential
•
Build to Rent
Box Makers Yard
Build to Rent in Bristol
Bristol / UK
Overview
Box Makers Yard is a Build to Rent development of 376 homes that unites two plots in the Bristol Temple Quarter Enterprise Zone (BTQEZ) to create a cohesive residential community.
As a Build to Rent development, Box Makers Yard provides an innovative housing offer for Bristol, providing residents with not just a home but a community.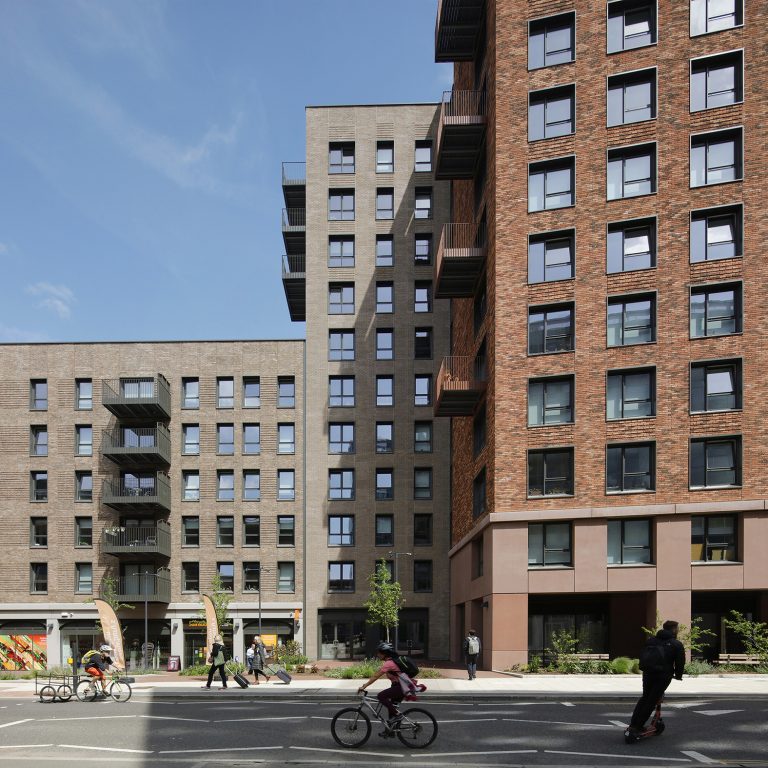 Emerging district
Box Makers Yard comprises two sites of individual plots (ND6 and ND7) identified in the Bristol Temple Quarter Enterprise Zone (BTQEZ) urban framework, a government initiative to promote local growth and employment. In line with this framework, the area has been undergoing significant regeneration in recent years with several surrounding sites under construction or in the planning stages. Box Makers Yard was therefore designed and developed with this emerging context in mind.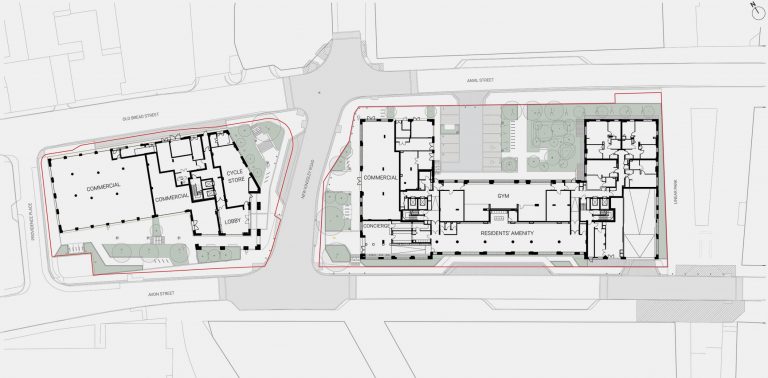 The vision was to create a permeable and outward-facing development that strengthens existing pedestrian routes through the Temple Quay area to Bristol Temple Meads Station and local waterside destinations whilst responding to its locality.
The contemporary design strikes a balance between the civic nature of surrounding offices and existing and emerging residential buildings, whilst adopting a material palette and architectural details that reference the neighbouring historic brick buildings.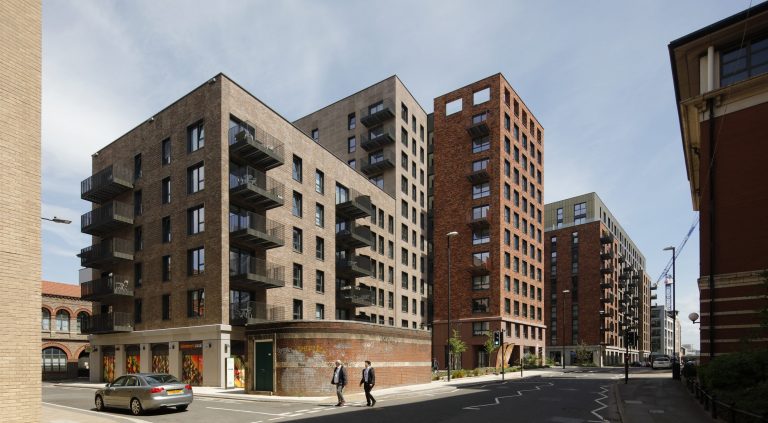 Build to Rent
Best practice Build to Rent design principles underpin the design of the two buildings at Box Makers Yard – ND6 (the Dovetail building) and ND7 (the Rosewood building) – with a shift in emphasis to shared living and experiences, nurtured around a generous array of amenities.
The buildings are unified by a shared and engaging landscaped space at ground floor, activated by commercial uses and a range of residents' amenities, which are positioned in high-profile, easily accessible locations to provide the backdrop to the social interaction between residents that helps to establish a true building community.
Internally, these amenity spaces include a lounge, home-working zones, residents' kitchen, and gym and exercise studio at ground floor, and a private dining room at eighth floor. Externally, shared spaces include communal terraces at eighth and eleventh floors with outdoor games and BBQs.
A wide range of apartment types and sizes broadens the accessibility to the Build to Rent product for local residents – and it's pet-friendly!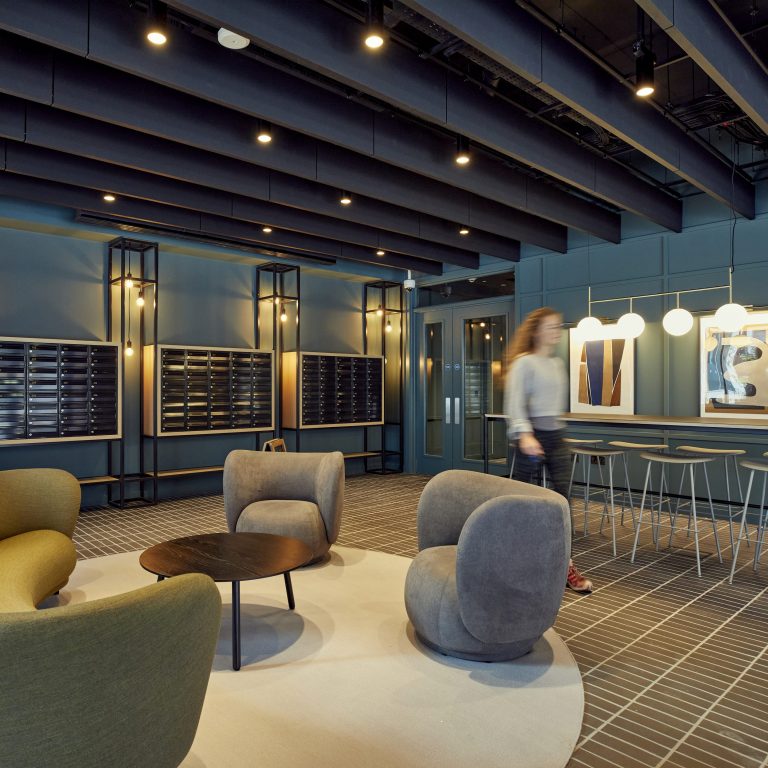 DfMA approach
Box Makers Yard adopted a DfMA approach, enabling modern methods of construction (MMC) to be considered whilst aligning the design with Build to Rent best practice that promotes standardisation at every scale. Coupled with durable materials, sleek wayfinding and intuitive building layouts, the DfMA approach ensures the building works efficiently from an operational aspect over the long-term, which is key to a successful Build to Rent development.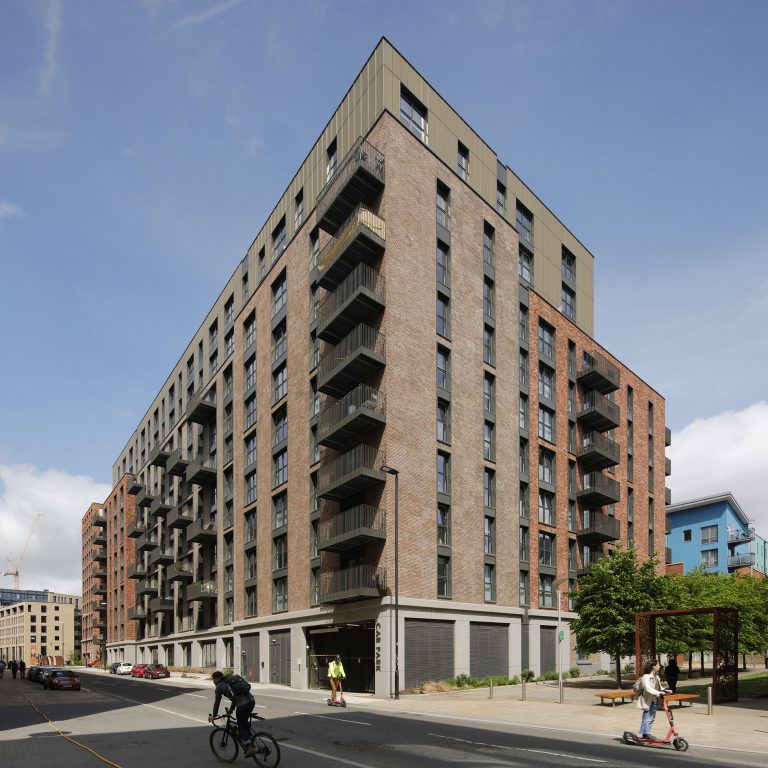 Post-occupancy evaluation
Post-occupancy evaluations have been undertaken by Assael, L&G and the on-site team at Urban Bubble, allowing lessons learnt to be incorporated into future Build to Rent developments within the portfolio. Resident feedback has been very positive, in particular regarding the apartment layouts and the communal amenities, which are often used by 'resident groups' that have been created to promote interaction.