Architecture
•
Urban design
Residential
•
Build to Rent
•
Commercial
Margarine Works
A new district capturing the essence of Southall
Ealing / London
Overview
The vision to revive the former business park on this strategic site in Southall will see the delivery of over 2,000 new homes as part of a mixed-use masterplan. 
The new homes, that will include affordable housing and Build to Rent, will sit alongside community, work, retail and leisure spaces, all of which will be centred about a new public park.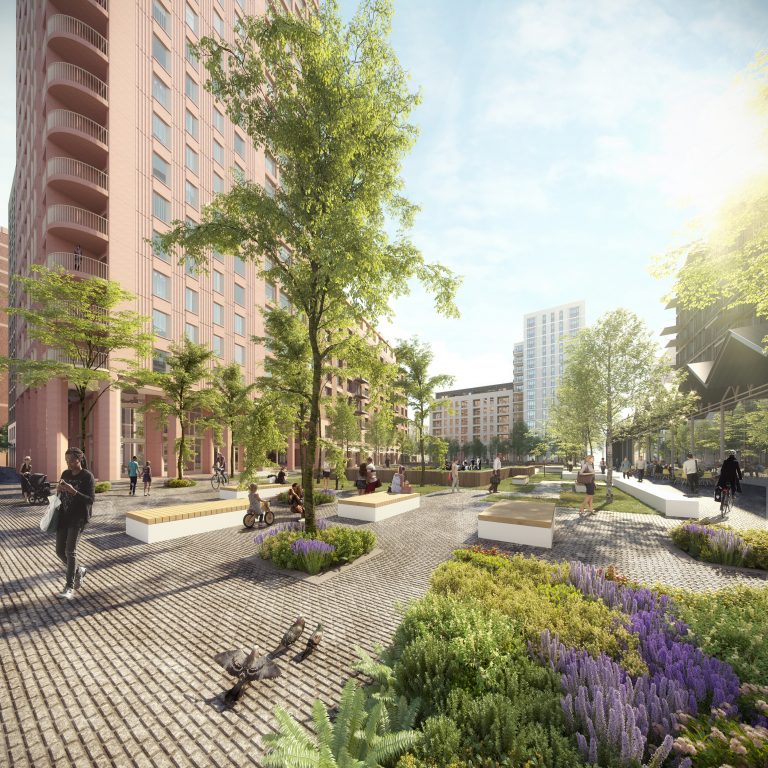 A new district with five clearly defined character areas, the scheme will take influence from the local heritage assets on site – including the Sunrise Radio building and the façade of the Maypole Margarine factory – as well as the former canal basin and the urban vibrancy unique to Southall.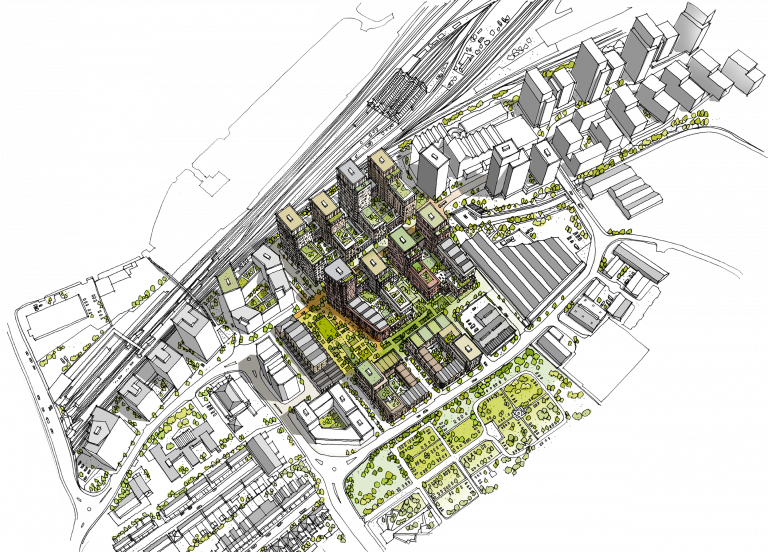 The site is a vital component in reshaping the Southall East area and the scheme aims to establish links through the site that will stitch together the existing and emerging neighbourhoods with the town centre.