First phase of Assael's Margarine Works given the green light
Assael has secured planning permission for a Reserved Matters Application for the first phase of the former Margarine Works site in Southall, which was granted outline approval granted in November 2019 for a mixed-use redevelopment comprising 2,083 homes. 
Phase 1 has been designed to conform to the parameters of the outline application and will deliver a 867 new homes, a 180-bed hotel and extensive public realm works, including the delivery of Healum Avenue, the new street that runs through the masterplan.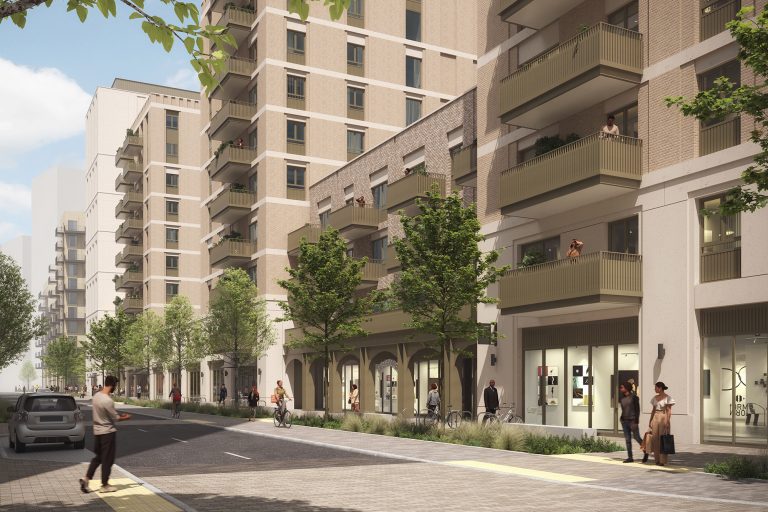 Margarine Works Phase 1, the first parcel of land to come forward in detail, comprises and consolidates Plots A and B, located to the north of the masterplan.
The developed proposals will deliver 867 new homes, of which 35% are affordable by habitable room (including 30% provided as London Affordable Rent and 70% provided as Shared Ownership), alongside a generous shared amenity offering for all residents', including three podium gardens with dedicated playspace for different ages, accessible roof terraces, a gym and leisure suite, residents' lounge, co-working spaces, cinema room and games room.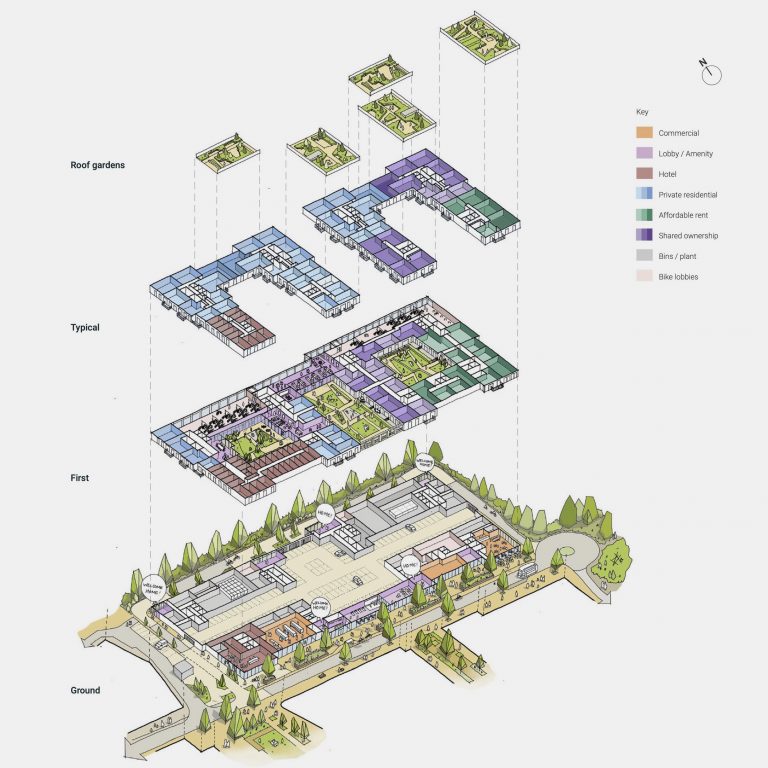 Other uses include a 180-bedroom hotel located in the south-west corner of the development, closest to Southall train station on the Elizabeth Line, and nearly 800 sq m of flexible commercial space that has been designed with flexibility to enable a variety of uses to come forward within the defined use classes permitted by the outline permission.
 
The public realm, designed by Planit IE, complements the perimeters of the buildings to create a green and pedestrian-friendly space that also remains highly functional, allowing it to deliver the competing features of servicing, transport and accessibility necessitated by an urban development such as this.
 
The proposals also include the delivery of the tree-lined Healum Avenue – the main new route running east-west across the site, with a segregated cycle lane, bus stops and service bay, and a new greened 'Railway Street' that provides access to the northern perimeter of the site.
 
Significant ecological and biodiversity improvements include achieving an Urban Greening Factor of 0.327 and a Biodiversity Net Gain of c.163%, providing sustainable urban development for both flora and fauna.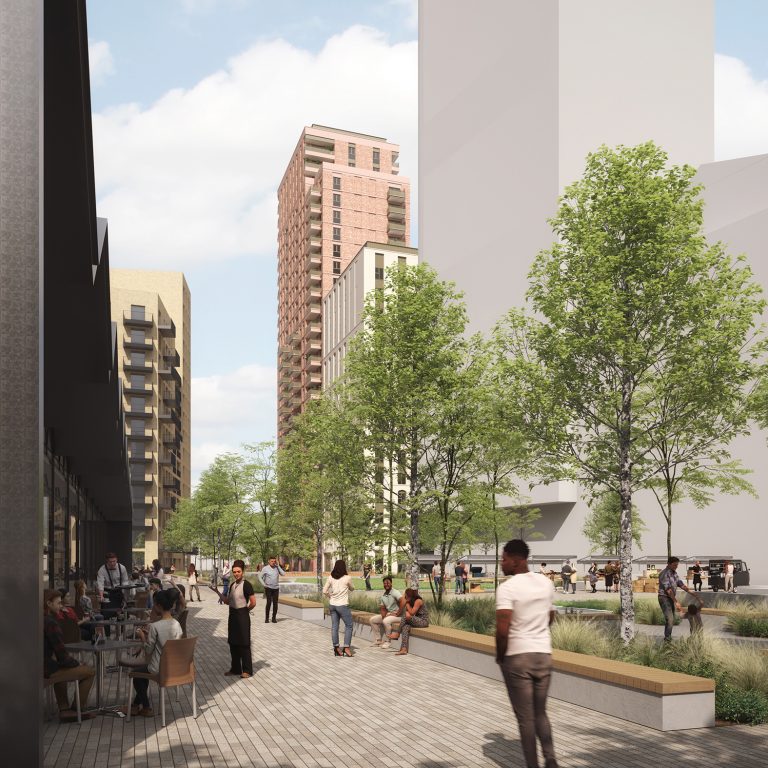 The detailed design accords with the parameter plans and Design Code set by the outline consent and is based on an analysis of the immediate context, which revealed key themes consisting of brick buildings in warm buff and red brick tones, decorative panels, contrasting brick or stone banding, profiled metalwork and varying window arch profiles. The proposals for Phase 1 take influence from these materials and details to tie the scheme into its surroundings, giving it a sense of place and identity.
 
Delivery is anticipated to commence later this year.
 
The committee report from Ealing notes that:
 
"The design approach taken by the Applicant has developed the approved Design Codes in a positive way. The use of robust natural materials taking inspiration from the history of the site is considered to be a positive approach that will complement the regeneration of this part of Southall."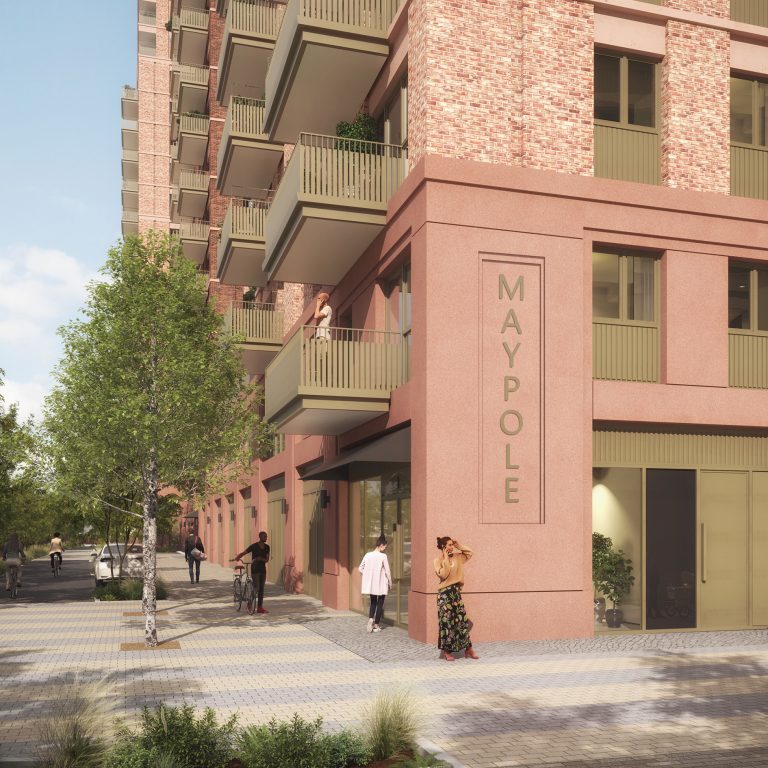 Félicie Krikler, director at Assael Architecture says:
"We're delighted to have been given the green light to deliver the first phase of our original vision for the former Margarine Works site. As an area undergoing significant change at present, accelerated by the opening of the Elizabeth Line, Margarine Works Phase 1 will deliver much-needed new housing, employment opportunities and public green space to contribute to the wider regeneration of the Southall East area."