Architecture
•
Visualisation
Residential
•
Heritage
Carriageworks
Reviving the Grade II* listed Carriageworks
Bristol / UK
Overview
This scheme revives the Grade II* listed Carriageworks building in Bristol, incorporating 112 new homes, flexible community and commercial space at ground floor, and two new open spaces.
The vision for the site, which is located in Stokes Croft – one of Bristol's most vibrant, creative and culturally diverse neighbourhoods – was to bring back to life the prominent site and listed building, which had laid derelict for over 30 years.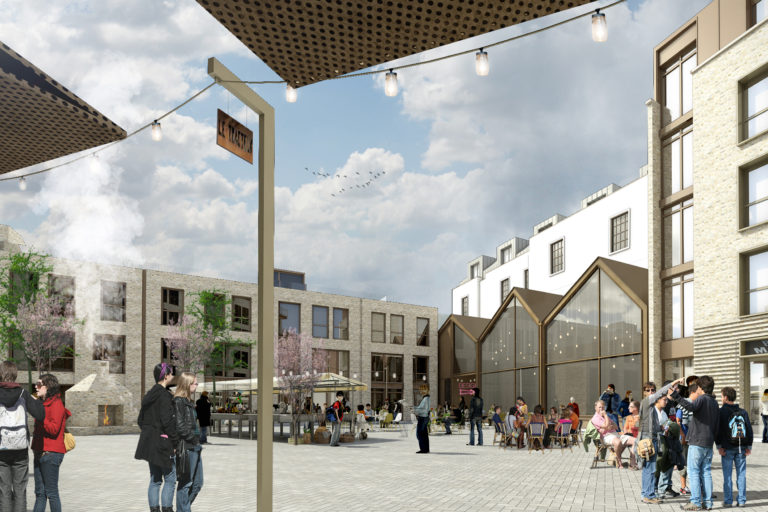 The development was carefully designed to sit comfortably alongside the existing surrounding buildings, as well as enhance the streetscape and public realm, with the new building designed to be subservient to the Carriageworks and sensitively positioned to ensure the listed building dominates the main views around the site.
The five distinctive arches at ground floor of the listed Carriageworks building have been opened up to provide a new route through the site into a large public space, connecting through to Ashley Road.