Architecture
Residential
•
Build to Rent
•
Hospitality
The Almere
Complementing the existing infrastructure of Milton Keynes
Milton Keynes / UK
Overview
This project has transformed a vacant brownfield site in the centre of Milton Keynes into a mixed-use Build to Rent development.
Alongside the 294 new homes designed specifically for rent, the development includes a 44-bed apart-hotel and a range of community and commercial spaces at ground floor.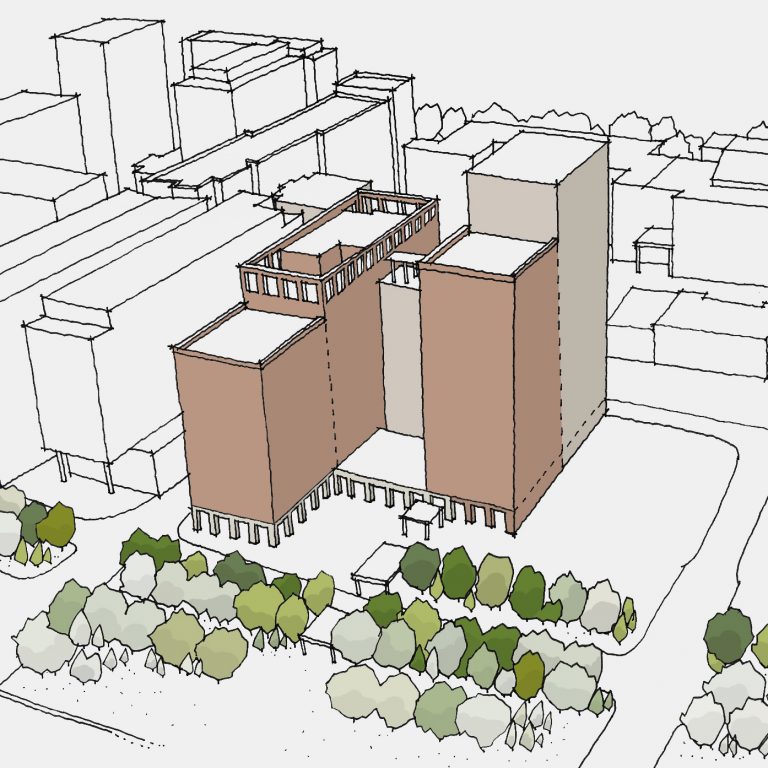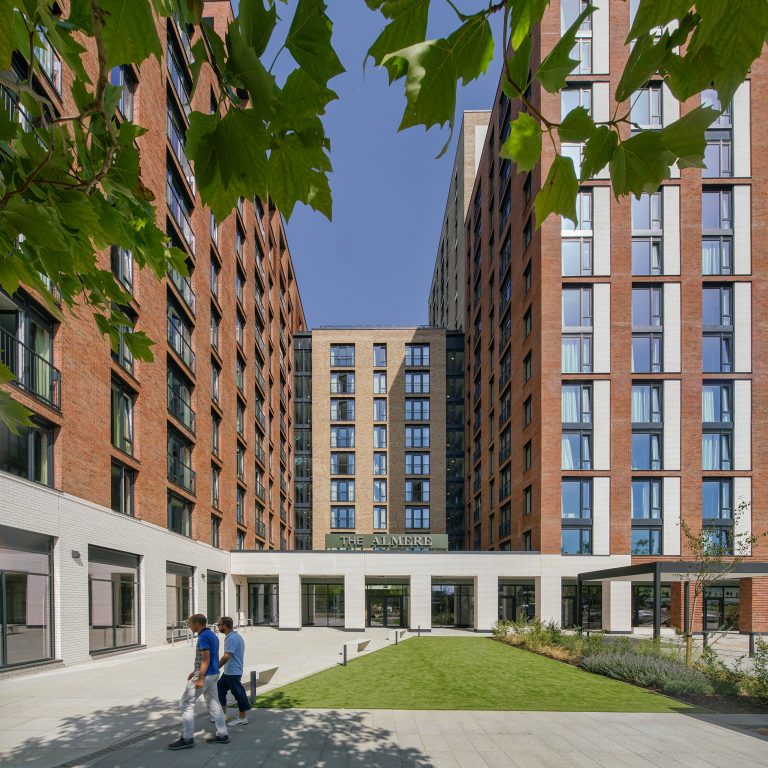 The scheme complements the existing Milton Keynes infrastructure, particularly the renowned Milton Keynes grid, and the main entrance incorporates the existing 'Porte Cochère' network that acts as a marker for the pedestrian routes through the centre of Milton Keynes.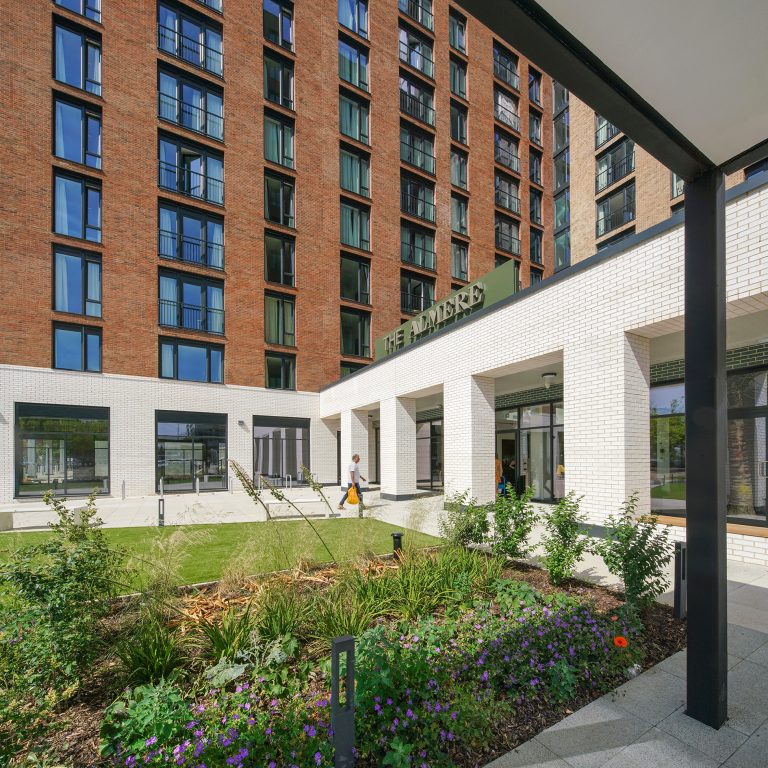 This entrance leads to an attractive Front of House space for the building's residents, whilst a mix of community and commercial spaces add activity and vibrancy to Avebury Boulevard and provide opportunities for resident and community events and initiatives, including pop-ups, local art exhibitions, live music and theatre performances.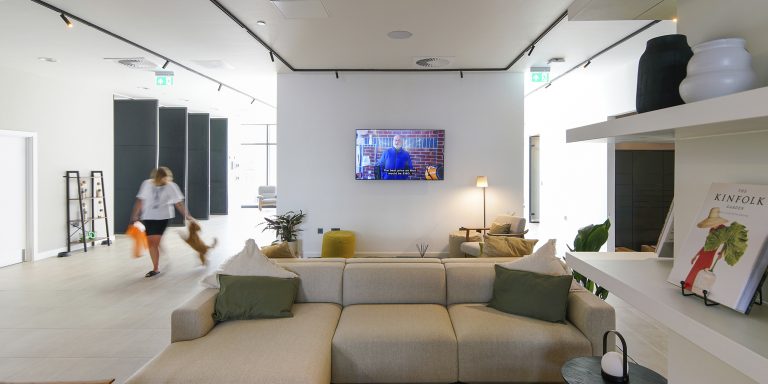 As a Build to Rent development, shared amenities play an important role in fostering a sense of community amongst residents, and include lounges with games and break-out spaces, a gym, co-working spaces, a hireable private dining room, and two external rooftop terraces, designed by Assael Exteriors, that maximise views across Milton Keynes.