Interior design
Residential
•
Co-living
Sunday Mills Interiors
Inspired by wabi-sabi – transience and imperfection
Wandsworth / London
Overview
Sunday Mills is an innovative 315-room co-living development focused around shared amenity spaces and community uses and embedded within a landscaped setting.
Assael Interiors developed the concept and detailed design for the new co-living rooms, which includes a unique duplex layout, and the array of amenity spaces across the two industrial-inspired buildings and the community uses at ground floor.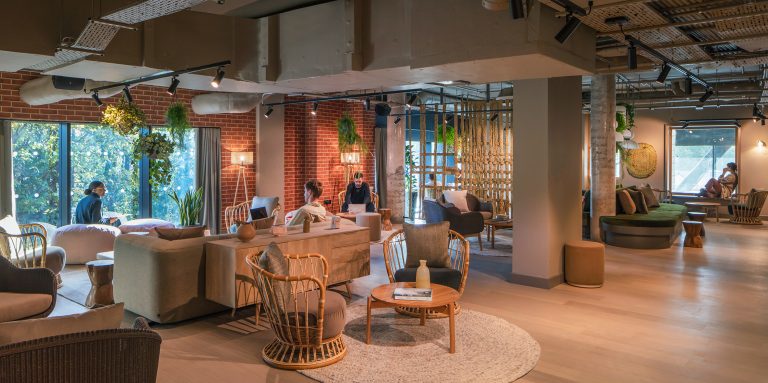 The concept of 'wabi-sabi' – a traditional world view centred on the acceptance of transience and imperfection – marries the industrial architecture with the earthy softness of the River Wandle.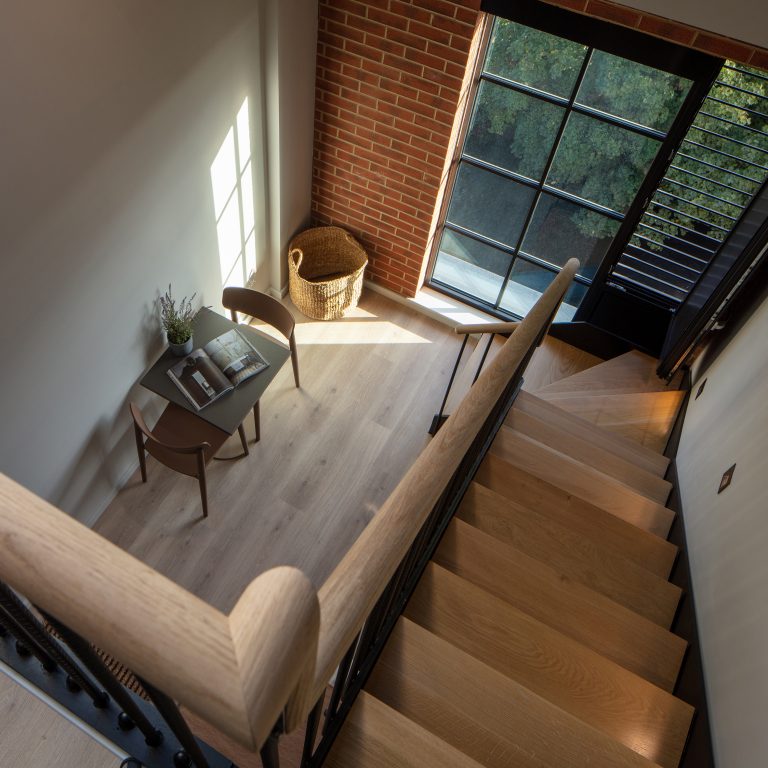 This manifests itself through a pared back material palette that includes raw and exposed finishes, natural materials, internal brickwork, earthy tones, and soft and comfy furnishings, including macramé room dividers that enable the flexibility and adaptability of space.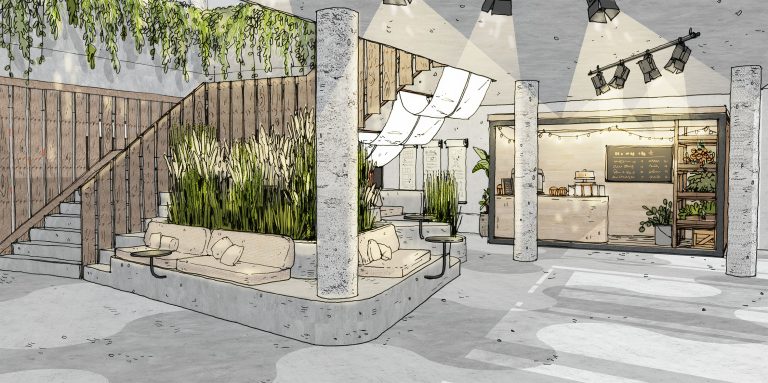 The double-height entrance space, which provides the central link to both buildings and to all shared amenity spaces, includes a feature staircase of exposed raw concrete and hanging plants to tie this space to the external landscaping and river.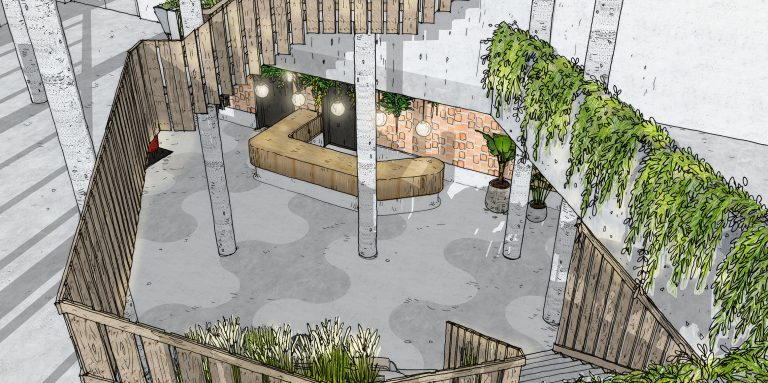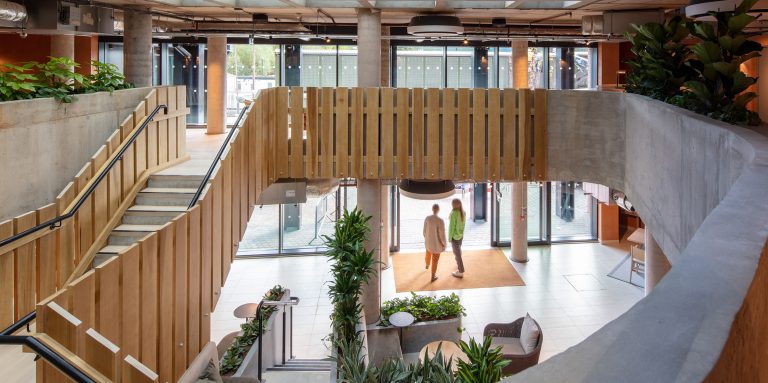 This concept follows through all amenity spaces, which include a cinema, communal 'Masterchef' style kitchen, co-working spaces, library, gym and yoga studio, and the community uses at ground floor.