Architecture
Residential
•
Build to Rent
Nine Elms Overstation Development
Renting above the new Nine Elms underground station
Lambeth / London
Overview
Assael was appointed to redesign and optimise a planning approved scheme for Build to Rent above the new Nine Elms Underground Station.
Set above the new underground station and working within the approved building footprints, this development offered the rare opportunity to contribute to the emerging Nine Elms vernacular while providing 479 new Build to Rent homes for Londoners, generous amenity areas for residents, and improved public realm around the station entrances for the wider community.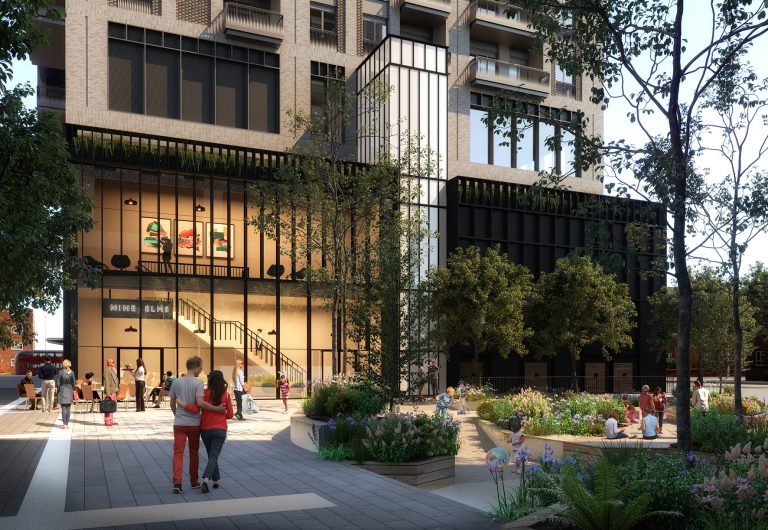 Complex sites
The seven seed sites brought forward by Connected Living London, a JV between TfL and Grainger, optimise constrained yet valuable land above and around transport infrastructure to provide much-needed homes to tackle a severe housing crisis in London.
The Nine Elms Overstation Development will be the flagship scheme in the portfolio due to its central location and enviable connectivity. However, developing above transport infrastructure is complex with onerous technical constraints and detailed interface conditions, and integrating and harmonising residential design with an operational underground station adds to this complexity. 
Working within the approved building footprints above the station podium and through careful consideration and coordination, the new design optimises the structure from the station below in order to mitigate large sheer walls, therefore freeing up the floor plates for more flexible residential layouts.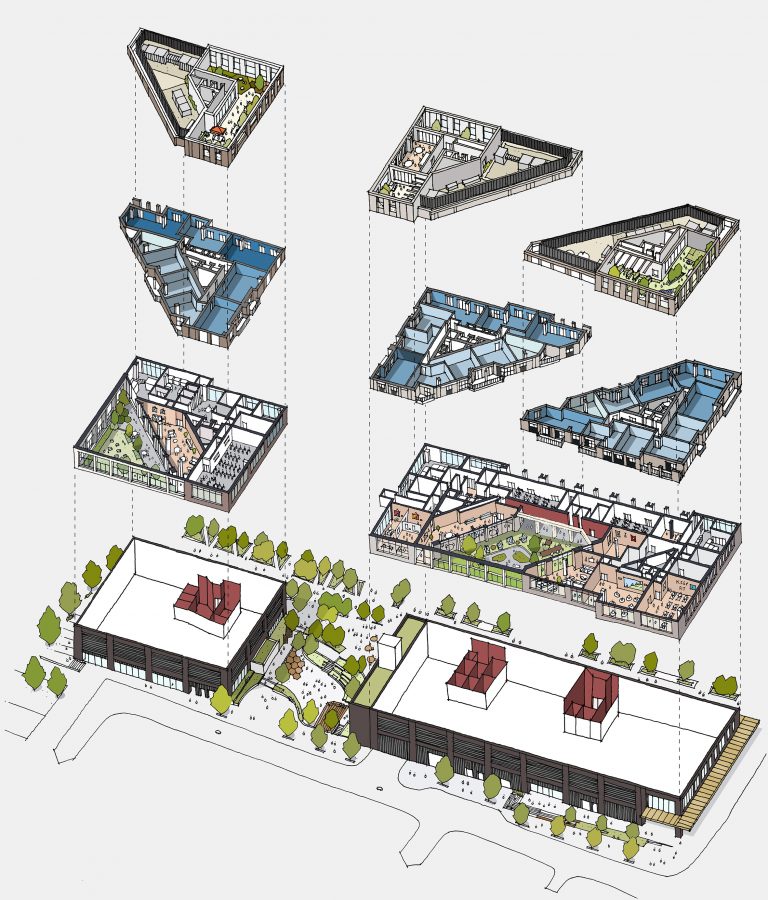 Working within existing parameters
The shift in design and revised proposals, which were approved in 2021, facilitated the increase in the number of homes from 332 to 479 largely within the consented mass across the three buildings, doubling the affordable provision, improving the amenity areas for future residents, and enhancing the public realm around the station entrances.
In line with the Build to Rent ethos, the design is also concentrated around the residents' experience and opportunity for interaction, whilst creating a space that facilitates seamless operation and management for Connected Living London.