Architecture
Residential
Millbrook Park Phases 7&8
Centred around a new village green
Barnet / London
Overview
This development, comprising 330 new homes and associated landscaping, forms part of the wider Millbrook Park masterplan in Mill Hill, Barnet.
Assael worked with the client on the successful Reserved Matters Application and technical design for Phases 7 & 8 of the masterplan, which redevelops the former Inglis Barracks site into 2,240 homes.

The scheme of 278 apartments and 52 houses responds to the steeply sloping site conditions, with pavilion-style apartment buildings positioned over a semi-sunken car park in the southern portion of the site, and terraces of houses in the northern portion, enabling views and natural light across the site.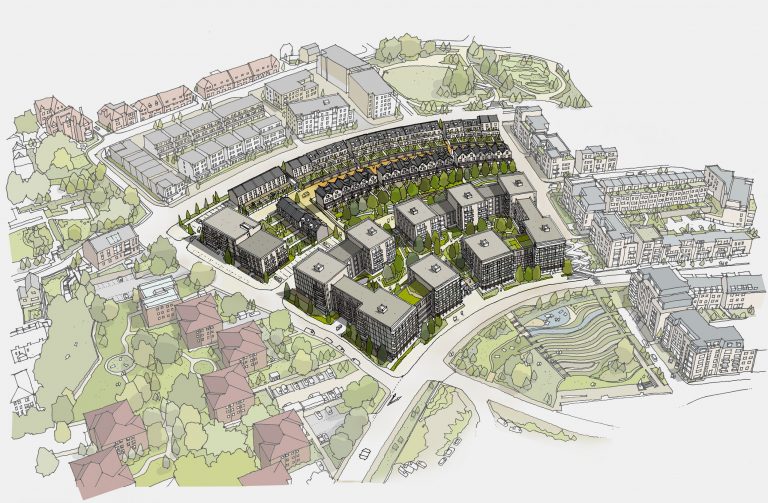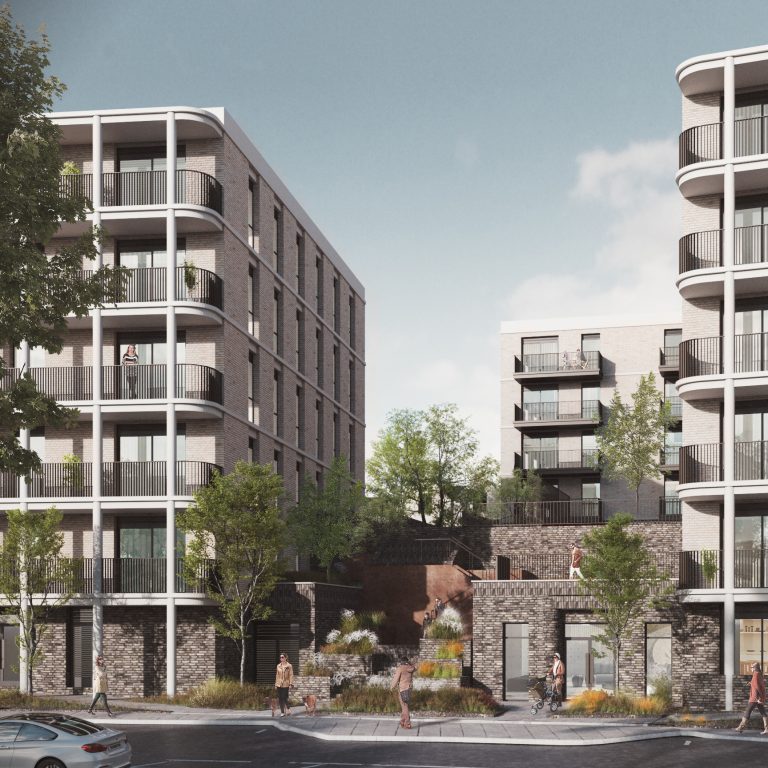 Working closely with Assael Exteriors on the landscape proposals, all of this is brought together by the new village green, which aims to connect the wider community to the heart of the site, aided by the introduction of pedestrianised lanes and a reduced number of cars at street level due to the sunken car parks.