Architecture
•
Landscape design
Residential
Bracknell Beeches
Connecting new homes with Bracknell Forest
Berkshire / UK
Overview
This scheme transforms the currently gated Bracknell Beeches Business Park into a new mixed-use neighbourhood of 349 new homes set within a landscaped green setting.
The new homes, comprising a mix of private and affordable apartments, are centred around a new public square as part of a wider strategy to provide a comprehensive public realm and enhanced connectivity.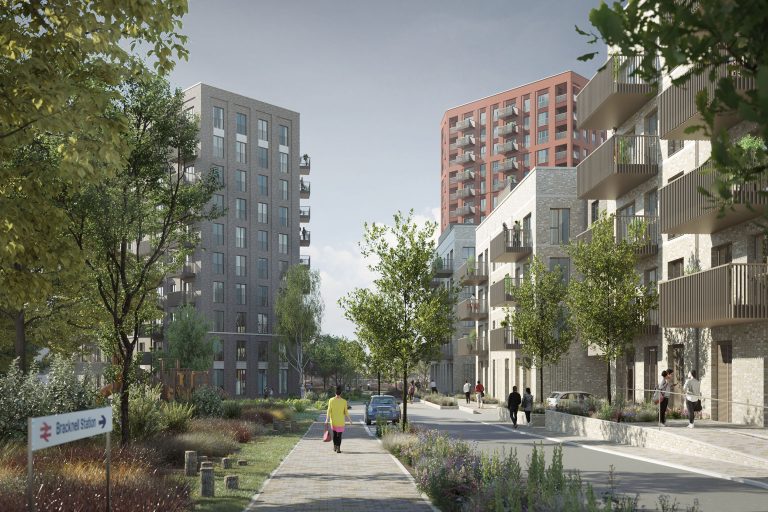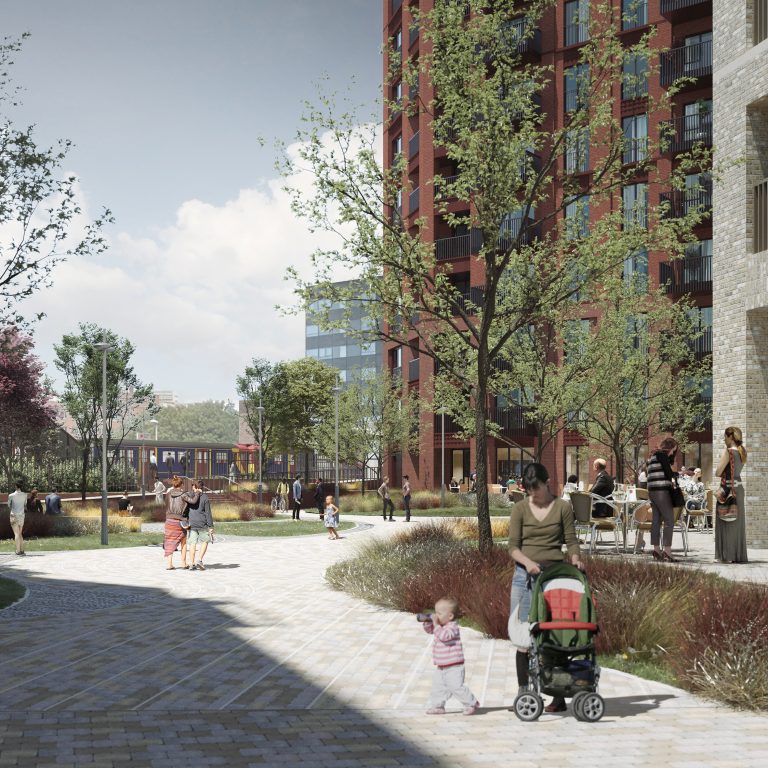 The proposals include direct public access to a new southern entrance to Bracknell railway station, which enables safer and and convenient access to the station and town centre for the wider community; a strategic cycle route linking the east and the west; and pedestrian connections to neighbouring sites. This new public realm is activated by 300 sq m of commercial space at ground floor, designed for a flexible range of uses.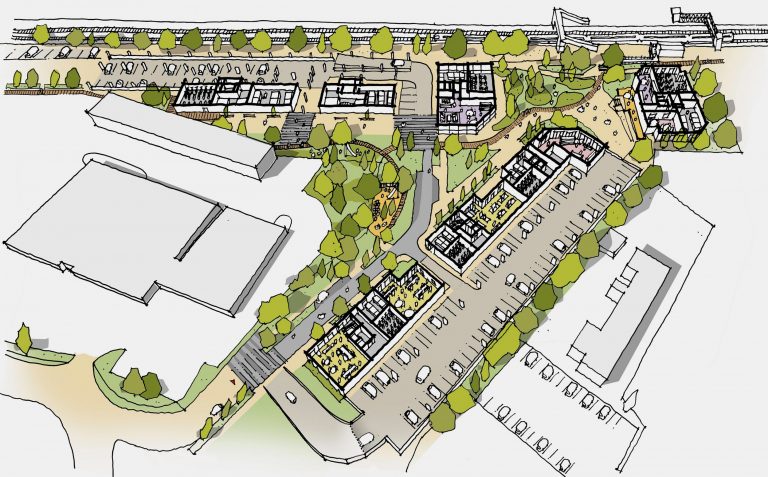 Designed by Assael Exteriors, the landscape design focuses on an entirely new, multi-functional green infrastructure that includes access and recreation, play, biodiversity and greening, and water-sensitive design. 
A raised timber boardwalk creates flood-resilient routes around the site and draws on the distinctive character of Bracknell Forest.